Right out of the headquarter of Enercon, Aurich, the drivetrain of an Enercon-17, rated at 80kW, has been delivered to Mühlenheide Windpower Museum.
The E-17 is one of Enercon's first wind turbines of considerable success, since more than 100 units (various versions) of this series (E-17/E-18) were made. Since its market introduction in 1987 this 80kW machine was manufactured until the mid 1990s.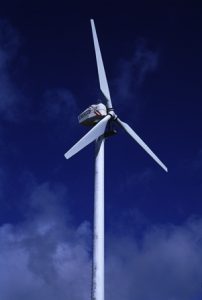 From a pedagogic view this drivetrain proves valuable due to the missing nacelle cover and the possibility to touch it at eye-level. All main components of a modern wind turbine can be spotted directly without a cover standing in the way.
This project required quite some organization carried out by manager Jaeger. Transporting the 5 Tons object was taken over by Mr. Nobbe from Twiehausen, who loves to support the museum.
Mühlenheide Windpower Museum cordially thanks Enercon for this donation!
We would like to give special thanks to the employees for their friendly support and a smooth process!