After a longer break the German Windpower Museum has  reached a new milestone on Friday 7, May 2021. With the TW 300 the first open space exhibit of the former significant German pioneer Tacke has arrived at the museum.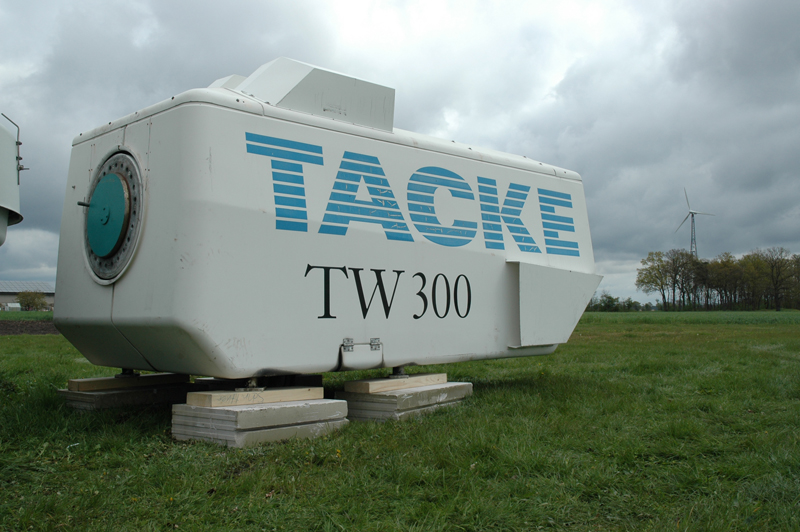 The TW 300 was a 300kW-machine with a 33m rotor and a 40/50m tubular tower. There was a total of 15 units of this machine in Germany. A further 15 units were sold abroad. The TW 300 was sold between 1994 and 2000.
Nacelle, the three blades and the hub are from Athenstedt in Saxony. The turbine was installed in 1995.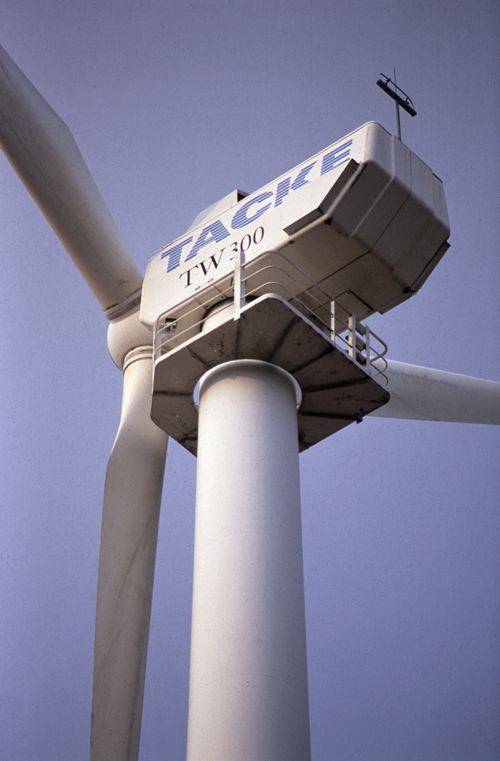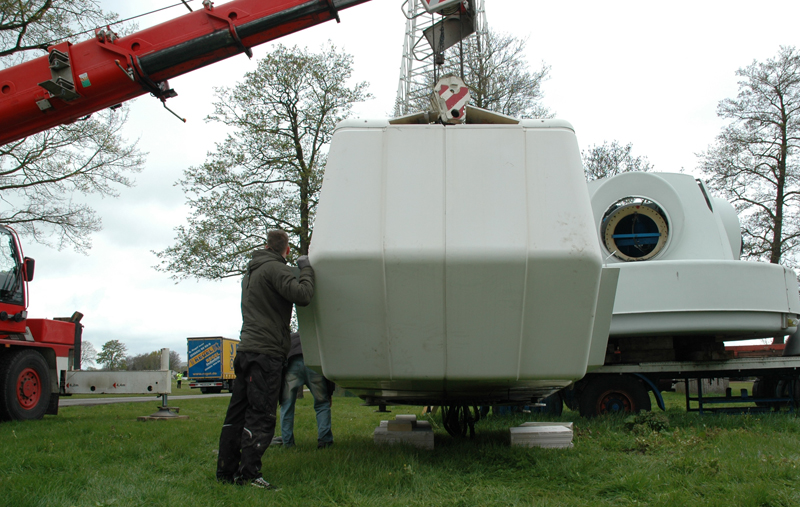 Society member Heinrich Bartelt and museum manager Jaeger were responsible for realizing this outstanding project.
Special thanks to AK Fehmarn GmbH & Co. KG for organizing the single turbine components on site as well as taking over the costs for transportation to Stemwede.
In addition the German Windpower Museum welcomes AK Fehmarn as new sponsor!
This project was made possible solely through all this engagement.