With the arrival of the Enercon-18, 80kW, the German Windpower Museum is one legendary exhibit richer. Thanks to the engagement of Enercon and museum manager Jaeger a complete blade set and a nacelle were saved from scrapping.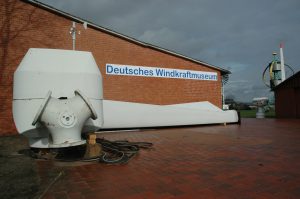 This unit was originally installed on a concrete tower at Hohne close to Celle in Lower Saxony. Units equipped with a steel three-legged tower were applied as well.
This turbine type was popular among farms in northern Germany. It was often applied at sewage plants, too.
Between 1991 and 1995 more than 100 units of Enercon-18 were manufactured. Thus, it is considered a best seller within its power range.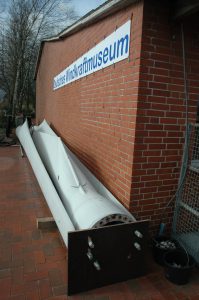 Enercon-18 either had an 18m or 19,4m rotor. The high-quality blades were manufactured by danish LM.
Still for this turbine type a transmission was used and the drivetrain was fully integrated meaning that all components were assembled as one compact unit.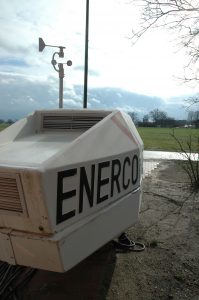 The German Windpower Museum thanks Enercon for this technologically attractive donation!