Last week the German Windpower Museum registered a very exotic new entrant for an longer time since.
The first US wind turbine from earlier wind pioneer Kenetech is now on the premises of the museum.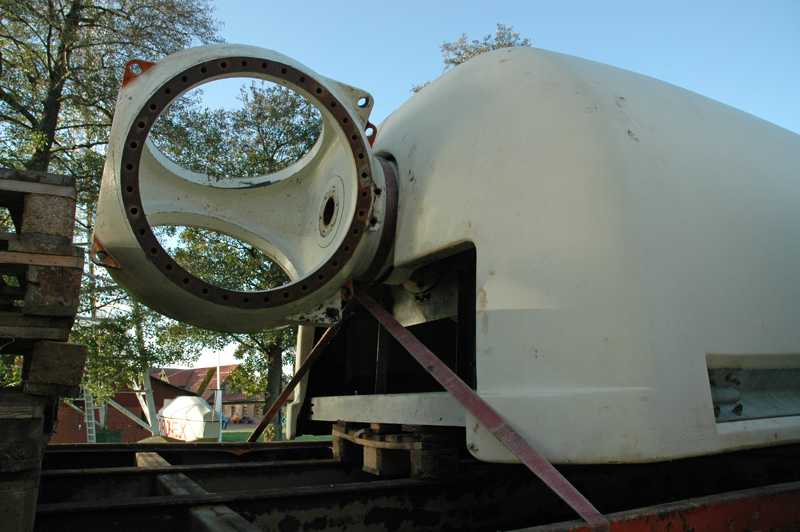 This is the nacelle of a Kenetech 33M-VS with a rated power of 365kW and a diameter of 33m. It was originally placed in Eemshaven, the Netherlands and was one out of 94 units that made up one of Europe's largest wind farms in 1995!
However, these machines disappeared in 2008.
Until 1993 Kenetech was called U.S. Windpower and was one of the first US companies who developed and mass produced wind turbines since the late 1970s. All in all U.S. Windpower produced more than 4000 units of which the majority was installed in the USA. U.S.W.P. made huge profits during the 1980s wind boom in California and grew to the biggest and strongest US manufacturer then.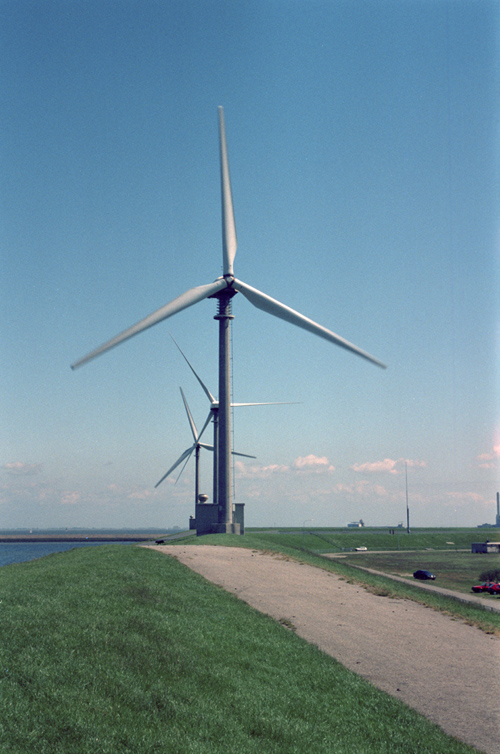 During the 1990s the company intended to gain ground on the European market with its new 33M-VS but realized "just" two large wind farms (Netherlands, Spain) before filing for bankruptcy in 1996 and vanishing. There were plans for wind farms in Germany as well.
The German Windpower Museum receives this nacelle as a permanent loan from the German Museum of Technology of Berlin to which it holds a long time contact.
The permanent loan was made possible  due to the long time engagement of Dr. Jochen Hennig of the German Museum of Technology and Mr. Jaeger manager of the German Windpower Museum. Further common projects are in the pipe.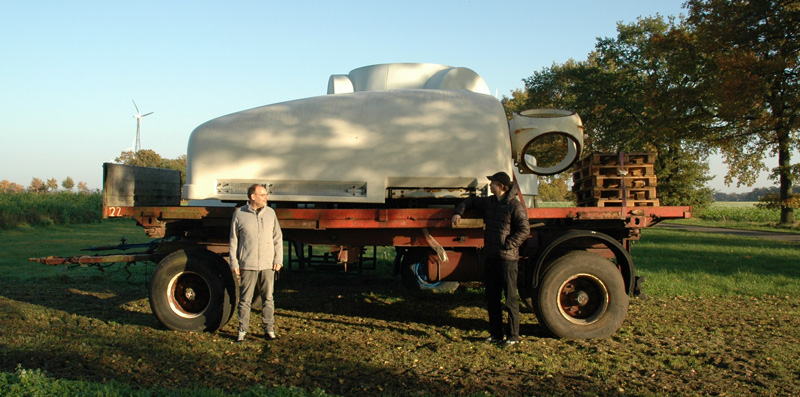 With the receipt of this nacelle the German Windpower Museum reaches a new milestone. On the one hand the USA as a wind power pioneering country are now represented. On the other hand it is the first machine from a different continent – abroad from Europe!
Thus, the international orientation of the museum gets a further incentive.
The German Windpower Museum cordially thanks the German Museum of technology for this permanent loan and the support that comes with it!