The German Windpower Museum is – once again – one more exhibit richer. This time it's a very special machine which heavily influenced the German and international wind scene in the 1990s. The Enercon E-40, made by Enercon, rated at 500kW and equipped with a 500kW ring generator was the sensation at its market introduction in 1993. There was no comparable wind turbine of its class before that dismissed a transmission.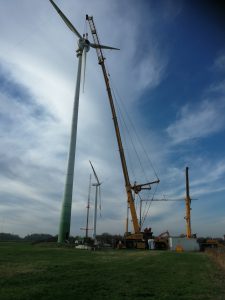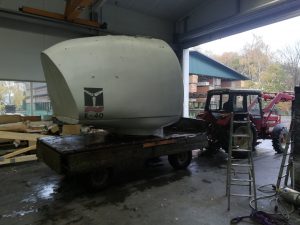 The E-40 was more than a milestone even for Enercon. It meant more than just a technological skip from conventional wind turbines with transmissions to gearless machines. It was the first international and commercially successful breakthrough for the Aurich based company.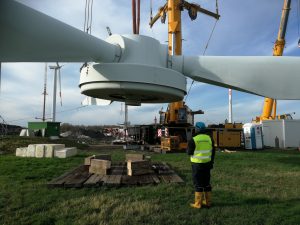 The unit in Stemwede originates from 1995 and, thus, is an E-40 5.40 with 65m hub height, tubular steel tower and 40m diameter. The turbine stood in close proximity to the former test site of DEWI, located in Wilhelmshaven-Sengwarden.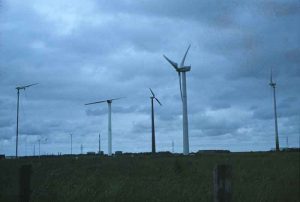 Of this "original" E-40 alone more than 1000 units were manufactured until 1999. Thus, it is considered the most successful wind turbine in 1990s Germany – surpassing the Tacke TW600. In addition, this wind turbine proved that ring generators are suitable for mass production and can stand technical criteria. Thus, conventional wind turbines with transmission faced "new competition".
In the late 1990s follow-up models with larger diameters, increased rated power (E-40 6.44) and the well-known "egg shape" were introduced.
This transfer was enabled by the engagement of manager Jaeger and company Enercon who we would like to thank for this outstanding cooperation with the German Windpower Museum!